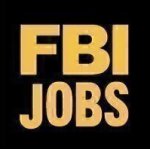 Federal Bureau of Investigation
Federal Bureau of Investigation
Falls Church

,

Virginia

,

United States
Falls Church

,

Virginia

,

United States
Company Information
Continue serving the nation with the FBI.

The FBI is an intelligence-driven, national security and law enforcement agency that consists of a diverse culture of more than 36,000 employees, including military veterans. Collectively, we work to protect the United States from terrorism, espionage, cyberattacks and major criminal threats. We provide investigative expertise, intelligence, resources and training to domestic and international agencies and partners.

We're experts from all specialty areas working to stay ahead of the next threat. Yet we're also dedicated mothers and fathers, brothers and sisters, colleagues, friends and peers. Every one of us is committed to making our nation a safer place for our families and communities.

Does a career dedicated to protecting the American people and upholding the Constitution of the United States spark your curiosity and speak to your courage? Are you ready to go beyond your limitations and channel your inner strengths to stay ahead of the threat? If so, it's time to join us.
WHY WE VALUE VETERANS
As a veteran, you live leadership, breathe teamwork and embody patriotism. You have a deeper understanding than most of what it takes to protect the American people. And you're just the kind of individual the FBI looks for. Servicemen and women who join the FBI are encouraged to choose from a number of career paths, including Special Agent.

If you have the determination, curiosity and a willingness to serve with purpose and accountability, all while tirelessly pursuing the truth, there's a position waiting for you! Because we recognize the value, dedication and commitment of your service to your country, we would be honored if you choose to pursue your next steps with the FBI.

Staying Ahead of the Threat
Now's the time to apply your innate curiosity to learn what an FBI career could mean for you.
Are you a Veteran Owned Business?:
No, we're not a Veteran Owned Business
No job openings
---