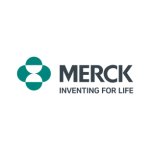 Merck & Co, Inc
Merck & Co, Inc
Rahway

,

New Jersey

,

United States
Rahway

,

New Jersey

,

United States
Company Information
Merck & Co., Inc
Opportunities Await in Your Post-Military Career
At Merck, known as MSD outside of the United States and Canada, we are unified around our purpose: We use the power of leading-edge science to save and improve lives around the world. For more than 130 years, we have brought hope to humanity through the development of important medicines and vaccines. We aspire to be the premier research-intensive biopharmaceutical company in the world – and today, we are at the forefront of research to deliver innovative health solutions that advance the prevention and treatment of diseases in people and animals. We foster a diverse and inclusive global workforce and operate responsibly every day to enable a safe, sustainable and healthy future for all people and communities..
Merck represents an opportunity for all military members and veterans who want to keep growing their career with us, giving us the benefit of adding to our teams diverse perspectives, experiences and leadership capabilities, which enrich our organization at all levels.
We are proud to be a company that continues supporting a tradition of service to our great nation and we want to empower all these men and women that have the discipline and focus to innovate, explore and develop their full potential with us.
We want all active military members and veterans to support our purpose and aspiration of helping save and improve lives, giving us their knowledge and experience to continue to innovate every day.
We have been recognized for the following awards:
Best for Vets
Military Times®, 2020
Military Spouse Friendly Employer
Military Friendly®, 2020
Military Friendly Employer
Military Friendly®, 2020
World's Most Admired Companies
Fortune, 2020
6% VETERAN EMPLOYEES
252 # OF NEW VETERAN HIRES LAST YEAR
1,663 # OF VETERAN EMPLOYEES
WHY WE VALUE VETERANS
A career at Merck & Co., Inc. presents an opportunity for veterans to continue their tradition of service in a research-based and highly technical career. Every employee at Merck comes to work with the knowledge that he or she is part of a global team, which is dedicated to improving the care of patients with cancer, Alzheimer's, HIV, Diabetes and many other diseases.

Additionally, Merck proactively supports its employees who are members of the Guard and Reserve with differential pay and full benefits during active duty mobilizations.

Merck is proud to give veterans the opportunity to launch a new career while continuing their tradition of service to our great nation.
Are you a Veteran Owned Business?:
No, we're not a Veteran Owned Business