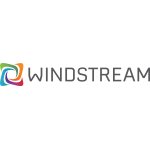 Windstream Holdings Inc
Windstream Holdings Inc
Little Rock

,

Arkansas

,

United States
Little Rock

,

Arkansas

,

United States
Company Information
Windstream Communications
We are committed to hiring veterans and their spouses. Join our WINning team!


1,349 Veterans
115 Veteran Spouses
13.29% of our workforce
342 Veterans hired YTD – FY22
Why Choose Us?
Because we are the "Employer of Choice" for military servicemembers and their spouses. We're proud to have received recognition for our work with Veterans and spouses from various organizations such as Military Friendly™, Department of Labor Hire Vets, Military Times, US Veterans Magazine and Vets Index. Our military leave policy allows our service members to continue serving their country when needed. When service members are called up to active duty, we bridge the gap between military pay and their current pay to care for their family members and their financial and healthcare needs, which helps us to maintain a 90% retention rate.
Windstream Holdings is a privately held communications and software company. Windstream offers managed communications services, including SD-WAN and UCaaS, and high-capacity bandwidth and transport services to businesses across the U.S. The company also provides premium broadband, entertainment and security services through an enhanced fiber network to consumers and small and midsize businesses primarily in rural areas in 18 states. Additional information is available at
windstream.com
or
windstreamenterprise.com
. Follow us on Twitter at @Windstream.
WHY WE VALUE VETERANS
We believe in the future of our military veterans. That's why we're committed to hiring qualified veterans at Windstream—we wouldn't have it any other way. The truth is, the military has given you vital job experience and we recognize that. We want proven leaders like you, who are ready to jump into the civilian workforce and make a difference here. Bottom line: We want you on our team—are you ready for action?
Are you a Veteran Owned Business?:
No, we're not a Veteran Owned Business