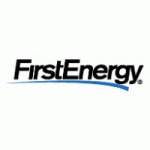 FirstEnergy Corporation
FirstEnergy Corporation
Akron

,

Ohio

,

United States
Akron

,

Ohio

,

United States
Company Information
Join us in Building a Brighter Future.

We are a forward-thinking electric utility centered on integrity, powered by a diverse team of employees committed to making customers' lives brighter, the environment better and our communities stronger.

FirstEnergy (NYSE: FE) is dedicated to integrity, safety, reliability and operational excellence. Headquartered in Akron, Ohio, FirstEnergy includes one of the nation's largest investor-owned electric systems, approximately 24,000 miles of transmission lines that connect the Midwest and Mid-Atlantic regions, and a regulated generating fleet with a total capacity of more than 3,500 megawatts.

8% VETERAN EMPLOYEES
77 NEW VETERAN HIRES LAST YEAR
948 VETERAN EMPLOYEES

WHAT WE OFFER MILITARY PERSONNEL
-Career mentoring for military veterans or service members
-Specialized on-boarding programs for new hires from the military community
-Special training to hiring managers / HR regarding retention of military employees
-11% of C-level executives are military veterans

WHY WE VALUE VETERANS
FirstEnergy proudly employs nearly 1,000 past and present service members of the United States' armed forces. We believe military veterans possess unique skills and experiences that make them highly qualified candidates for a number of opportunities with our company, and we reward those skills and the discipline developed in the service through a total rewards philosophy. In addition to our very competitive compensation and benefit offerings, we offer a solid package of active duty benefits to the many FirstEnergy employees who continue to serve our nation in the military reserves and National Guard.

DISCOVER YOUR FUTURE
Take advantage of FirstEnergy's commitment to your service. Contact us today for info on how you can enroll.
Are you a Veteran Owned Business?:
No, we're not a Veteran Owned Business