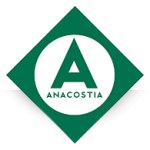 ANACOSTIA RAIL HOLDINGS
ANACOSTIA RAIL HOLDINGS
Chicago

,

Illinois

,

United States
Chicago

,

Illinois

,

United States
Company Information
Anacostia Rail Holdings Company owns and operates freight railroads in the United States. Combined, our companies handle the equivalent of approximately 2 million carloads per year. We provide freight rail service to major metropolitan centers, as well as smaller communities throughout America, and operate more than 760 miles of track.
Railroad jobs need the same skills and expertise that experienced U.S. Military Veterans gained during their time in service, such as teamwork, working in high paced transportation operations, critical missions and other projects, working around heavy machinery, high level of safety awareness, initiative and judgment.
Company History
Anacostia & Pacific was founded in 1985 as a transportation development and consulting firm. Anacostia Rail Holdings Company was formed in 1997 by the shareholders of Anacostia & Pacific to own and develop short line railroads and related transportation and logistics firms.

Railway Exchange Building, Chicago, ILIn 1989, the Chicago South Shore & South Bend railroad was formed to acquire certain railroad assets from a trustee-in-bankruptcy. The transaction conveyed the responsibility for passenger operations to a regional commuter authority.

In 1994, the Louisville & Indiana Railroad was formed with acquisition of 106 miles of rail line from Conrail.

The New York & Atlantic Railway was formed in 1997 as a result of the privatized concession to operate freight trains on lines owned by Long Island Rail Road.

In 1998, Pacific Harbor Line was formed to provide rail transportation, maintenance and dispatching services to the Ports of Long Beach and Los Angeles, which together form the largest container port in the United States.

Northern Lines Railway was formed in 2005 to operate over BNSF trackage in central Minnesota.

In 2008, Gulf Coast Switching, LLC was created to provide contract rail switching services at Robinson Yard in Dayton (near Houston), TX.

In 2011, Anacostia Rail Holdings Company moved its corporate headquarters to the historic Railway Exchange Building in Chicago, former headquarters of the Atchison, Topeka & Santa Fe Railway.