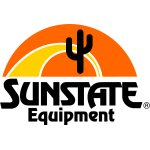 Sunstate Equipment
Sunstate Equipment
Phoenix

,

Arizona

,

United States
Phoenix

,

Arizona

,

United States
Company Information
Sunstate Equipment is renowned for our best-in-class service, reliability, and integrity as a
construction equipment rental partner and as a top-ranked employer. Our internal culture
encourages opportunity, growth, empowerment, innovation and teamwork. We want our
employees feel valued, respected, fairly compensated, and to know they can develop long-
lasting, satisfying careers here. At Sunstate, every employee's voice is heard, and we work hard
to preserve the close-knit feel of our family-owned roots, even as our national footprint grows
from coast to coast. By putting our people first, Sunstate has proudly built a team of first-rate
people who deliver the best rental experience in the industry.
At Sunstate, there is no limit to where your skills and work ethic can take you. We encourage
growth and training that has provided our military team members with successful careers
throughout the organization – sales, management, operations, technicians, and more. Our
collaborative approach promotes the type of teamwork that is familiar those who have served.
We heavily invest in our employees' ongoing career development with training opportunities
that enable you to shape a future that is challenging, rewarding, and successful. We encourage
you to follow your passions and want you to have fun doing it! Our unique culture is one that
truly puts people first – and we not only respect your commitment and military background,
but we also know that you bring invaluable training, skills, and work ethic that sets you apart.
We'd be honored to have you join the Sunstate team!

"The family feeling of this company is just like it is in the military. I'm not a number here; I'm a
person."
–Carlo A. United States Marine Corps Veteran and Sunstate Equipment Line Technician

"The high standard that Sunstate management holds its employees to is unmatched in the
industry. They have a sense of urgency and respect for their people that is so familiar from my
years in the military."
– Jack G. United States Marine Corps Veteran and Sunstate Equipment Branch Manager
Company History
In 1977, a rental equipment salesman named Mike Watts took a stand for his principles and
took a chance on people. Mike believed in treating people right and conducting business with
integrity and honesty. His employer at the time believed in profit at any cost, so citing a
disagreement in principles, Mike quit his job and bootstrapped the purchase of a small mom-
and-pop equipment rental company in Phoenix, Arizona.

From those humble beginnings, Sunstate Equipment has cultivated a company and culture that
ensures no detail is overlooked and where every employee, customer and vendor knows they
are being treated with fairness and respect. Because our internal culture encourages employee
growth, empowerment and respect, Sunstate team members know their contributions, ideas,
and efforts make a difference at each of our locations from coast to coast.
Are you a Veteran Owned Business?:
No, we're not a Veteran Owned Business