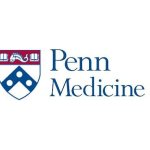 Penn Medicine
Penn Medicine
Philadelphia

,

Pennsylvania

,

United States
Philadelphia

,

Pennsylvania

,

United States
Company Information
Penn Medicine is dedicated to our tripartite mission of providing the highest level of care to patients, conducting innovative research, and educating future leaders in the field of medicine. Working for this leading academic medical center means collaboration with top clinical, technical and business professionals across all disciplines. Today at Penn Medicine, someone will make a breakthrough. Someone will heal a heart, deliver hopeful news, and give comfort and reassurance. Our employees shape our future each day. Are you living your life's work?

Why We Value Veterans:
Veterans have many skillsets and competencies Penn Medicine looks for in our employees. We realize through their time in the military, Veterans have also received state of the art training in over 200 career fields. Veterans are able to easily adapt to a team environment and can collaborate closely with their colleagues and often time have leadership experience they bring with them to our organization. Along with a solid work ethic, we have found you can reply on a Veteran to be professional, accountable and reliable. They have extraordinary dedication to their tasks. Veterans are organized effective problem solvers and critical thinkers who will strive to be a valuable asset to Penn Medicine.

Penn Medicine Veterans and their spouses can benefit from choosing clinical and non-clinical
career fields in any one of our eight major hospitals and eleven multispecialty care centers. We
cover Philadelphia, Chester, Valley Forge, Radnor, South Jersey and Central Jersey in the
Princeton area. Our core competencies align strongly with the values Military members and
their families live by. We have a Veterans group within Penn Medicine to assist with
transitioning from the military or transitioning into a new job. You are never alone. Penn
Medicine truly values Veterans and we have a strong Veteran community from senior leaders to
providers and others in non-clinical roles.
Company History
Our history of patient care began more than two centuries ago with the founding of the nation's
first hospital, Pennsylvania Hospital, in 1751 and the nation's first medical school at the
University of Pennsylvania in 1765. Penn Medicine has pioneered medical frontiers with a staff
comprised of innovators who have dedicated their lives to advancing medicine through
excellence in education, research and patient care.
Are you a Veteran Owned Business?:
No, we're not a Veteran Owned Business